Skin Cancer Clinic
Both Dr Singh and Dr Jay are accredited skin doctors and able to perform skin checks, remove any melanoma and non melanoma skin cancers. Make an appointment for a skin check.
We have a dedicated Skin Cancer Clinic, Hunter Valley Skin Cancer Clinic, for skin checks and skin excisions.​
Our doctors have a special interest in skin cancers and always aim to provide professional and dependable service. We perform regular skin checks and we monitor any suspicious lesions by taking a picture of it and storing it in our secure server for future reference. This allows us to compare past pictures with the present size, shape and colour of the lesions which will guide our doctor's decision to further investigate. All of our doctors are well trained in providing general dermatology care including management of eczema, dermatitis, rosacea and psoriasis. We also have excellent relations with local dermatologist if your skin condition requires specialist care.
If you haven't had a skin check for skin cancers or sun damage over the past 24 months, book an appointment today! Currently, the skin cancer statistics indicate that two out of three Australians will develop skin cancer and Australia has the highest rate of skin cancers in the world. At least 1,200 people die from skin cancers and melanomas each year in Australia even though skin cancers are almost completely preventable. If there are any changes in size, shape and colour; oozing or bleeding; itching mole; spot that is tender and swollen, do not hesitate to book an appointment today for further advice from our doctors!
More info: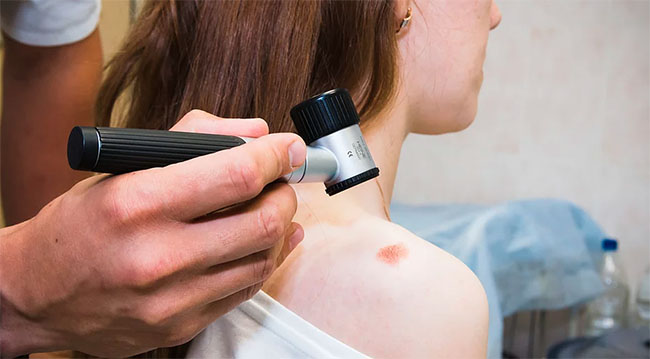 Our Services
General FAQ's